After the VCU men's basketball team reached the 2011 NCAA Final Four, it brought national attention to both the program and the university. Four years later the program had gained enough traction and support to open a brand new development center. This facility provides both the men's and women's programs with state-of-the-art facilities in one 62,000 square foot, two-story building that supports recruiting and player/team development. Close collaboration with VMDO and VCU created an integrated and strategically scoped comprehensive signage and graphics package for the new Basketball Development Center.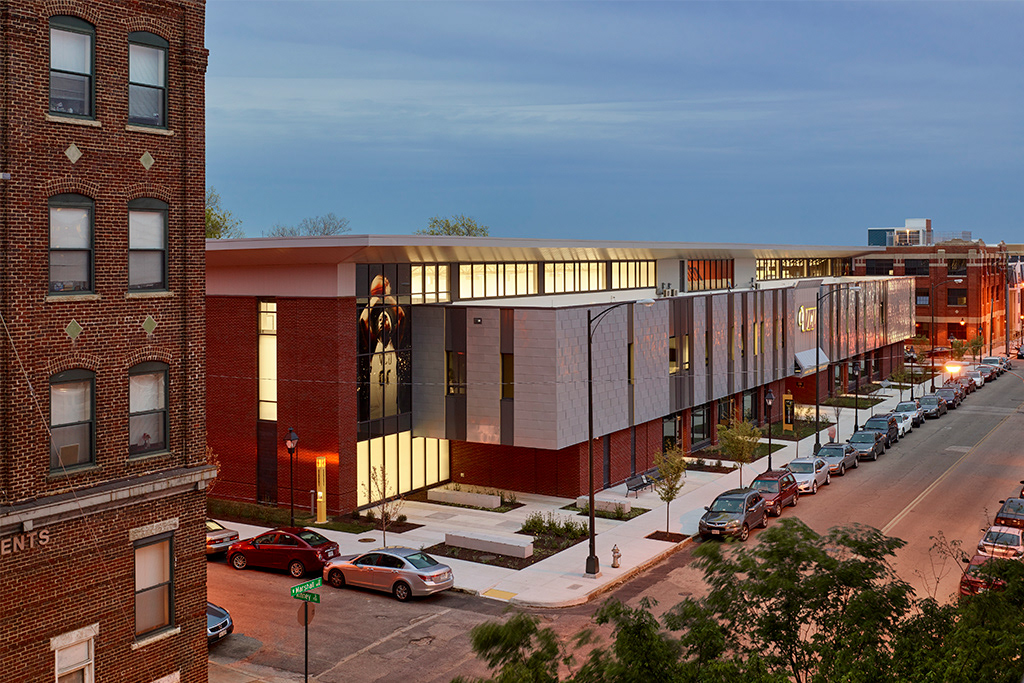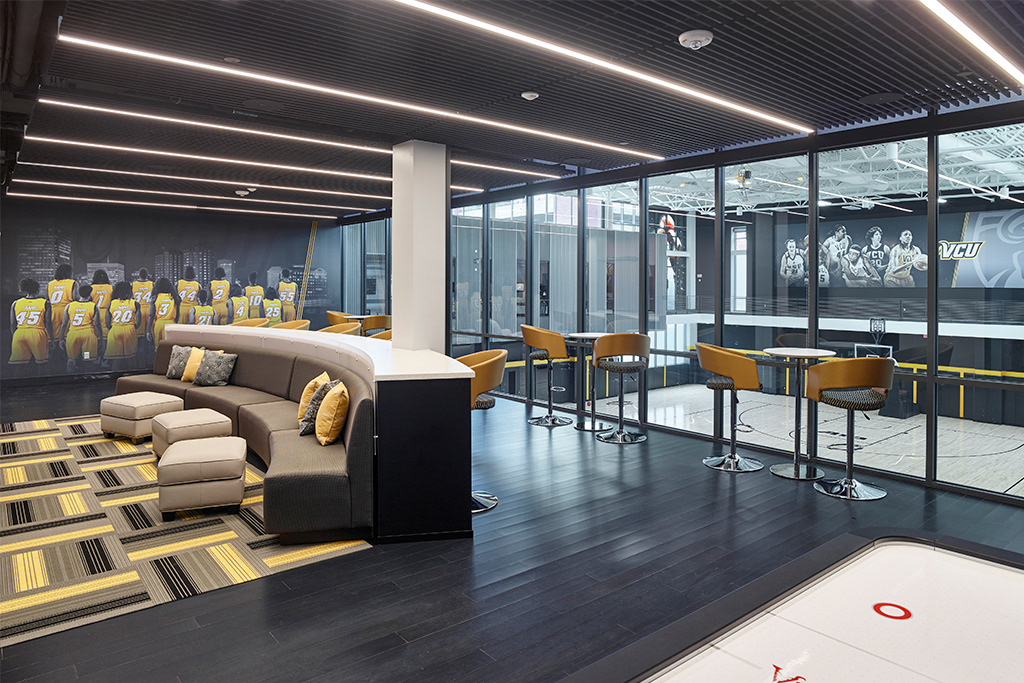 The signage and graphics package starts at the front door with exterior building branding and signage that can be seen from bustling Broad Street, acknowledging the importance of the building and the basketball programs to the school and community. After entering the building, visitors are introduced to the essence of the program's brand through a visually immersive lobby. The lobby includes a silver VCU Athletics logo inlaid in a black, mirror, terrazzo floor; black, glass-framed exhibit cases highlighting both the men's and women's programs; a nine-screen floor-to-ceiling media wall; two interactive media screens; and a powerful graphic depiction of a key moment in the program's history rising up through the heart of the building on the two-story central elevator.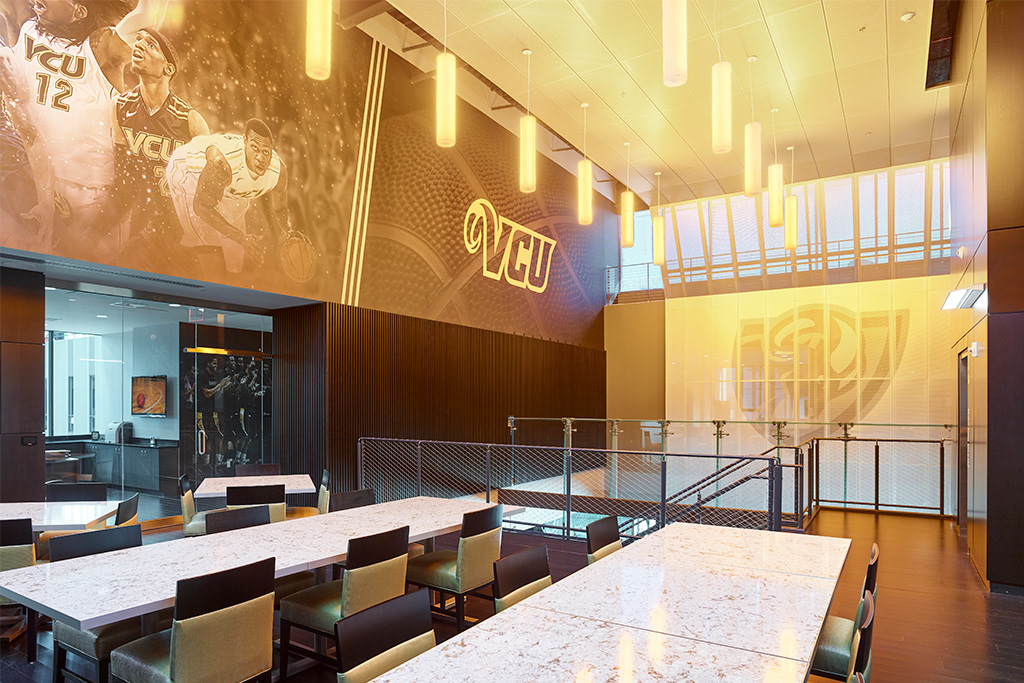 Integration of the brand and a sense team pride continues as visitors move throughout the building. Graphics provide a visual story of the Rams basketball programs by highlighting key moments and players in recent history inside every major space throughout the building. Interweaving brand and signage details, the graphics packages relays the excitement and momentum of the men's and women's basketball programs to visitors and players alike.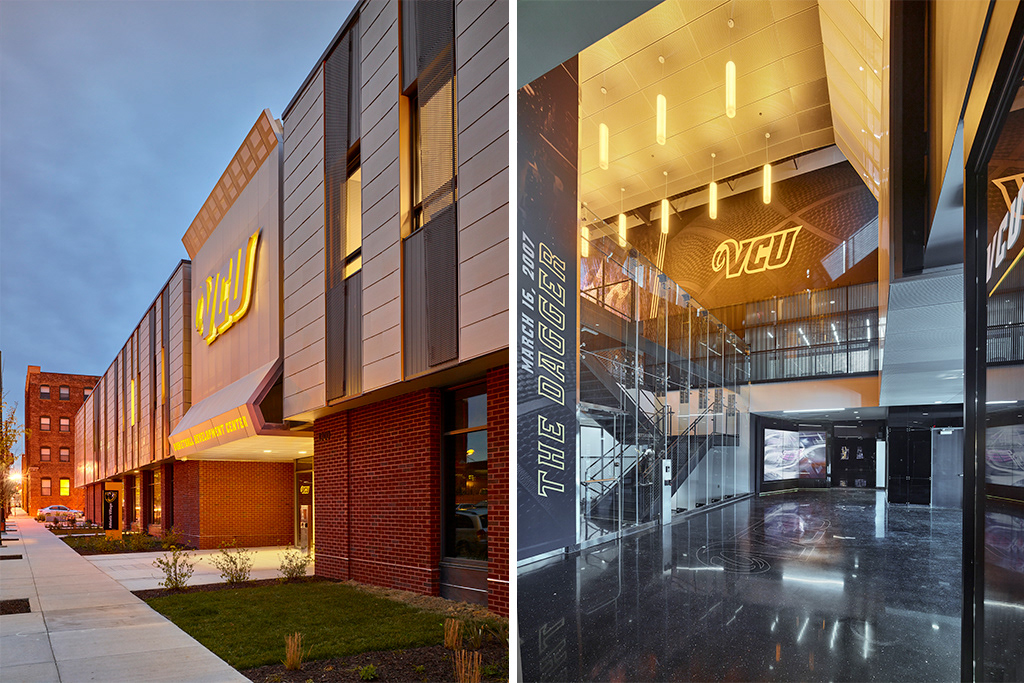 Once the full scope of the signage with creative art direction for the project was complete, VCU partnered with Advent for artwork production, fabrication, and installation.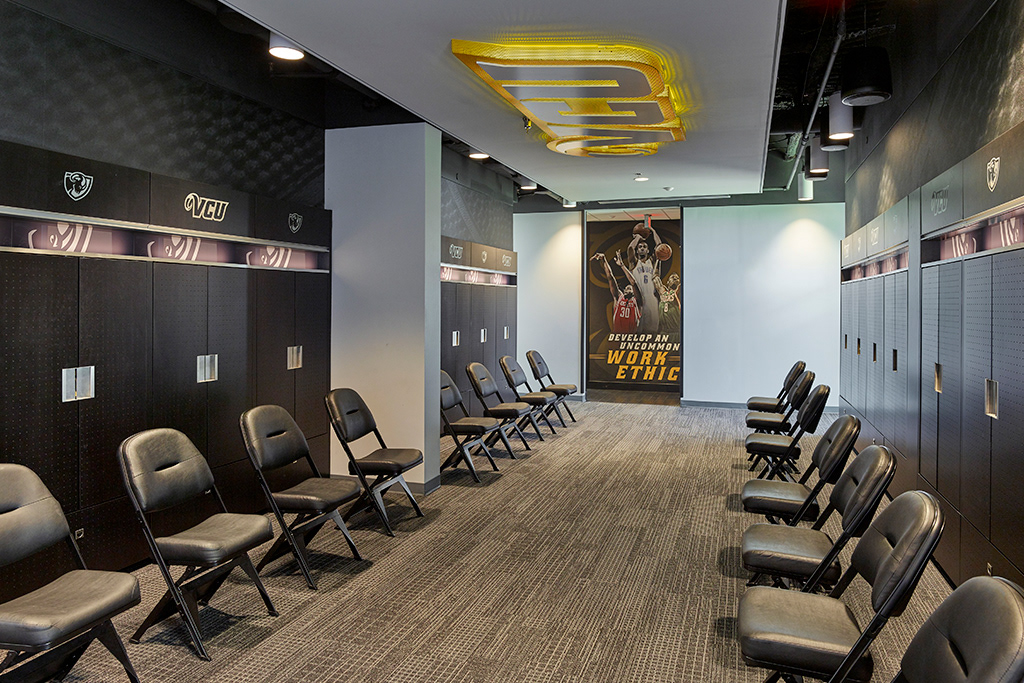 "For a recruit to come in and see the 'wow factor,' you see the building. Then you walk into the lobby and there's another 'wow factor.' Then you go to the courts and go up in the team lounge and in the locker rooms — every turn it's a 'wow.' We tell a great story in this building about both programs." Tim Lampe, Director of Facilities and Siegel Center Operations, Virginia Commonwealth University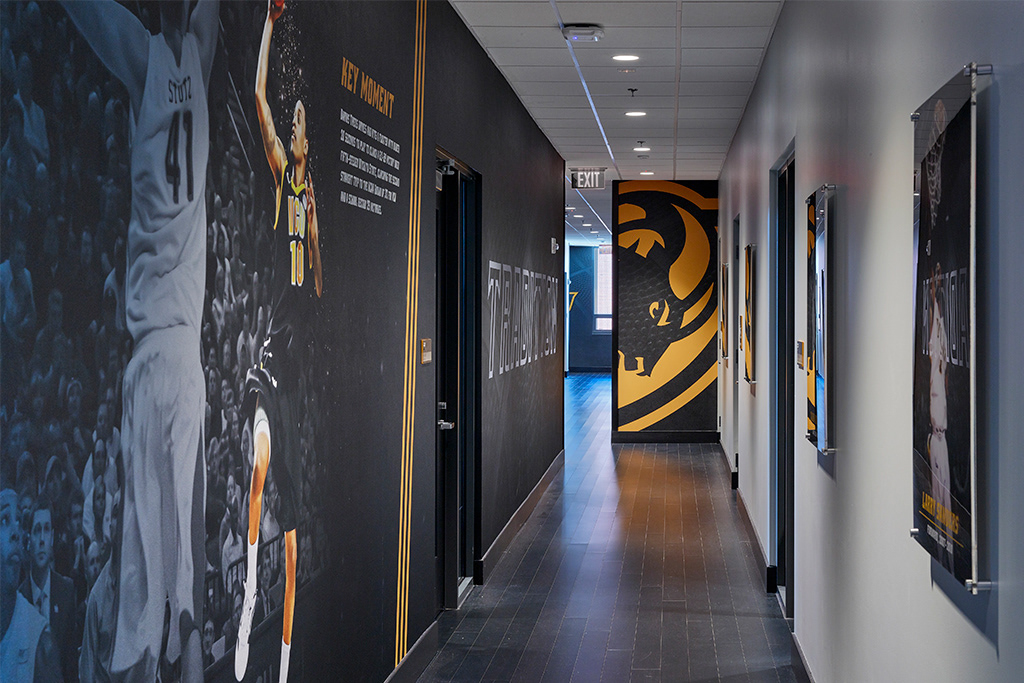 Client: Virginia Commonwealth University
Scope: Exterior Building Signage, Exhibit Design, Building Graphics, Court Design, and ADA/Code Signage
Architect: VMDO Architects
Graphic Production: Advent