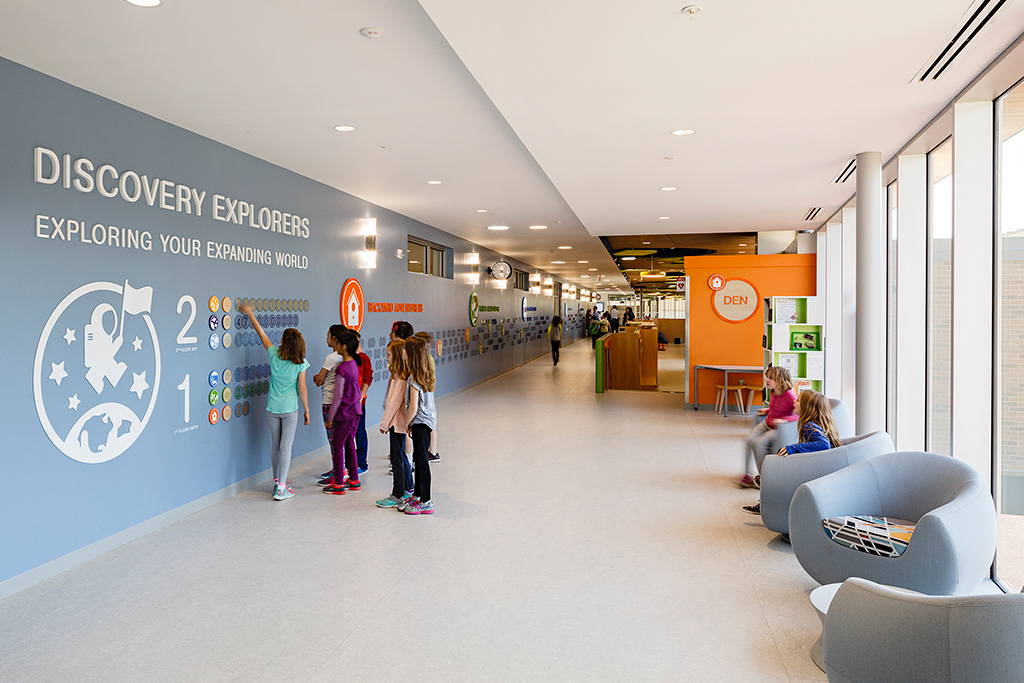 Discovery Elementary School utilizes evidence-based research proving that young learners benefit from learning and living in an enriched environment. Collaboration with the architects, VMDO provided a holistic design where every nook and cranny of the school is arranged to create a seamless integration between design, sustainability, and learning. Recognizing that students are the creators of our collective future, Discovery sets the stage for the development of the skills necessary for long-term stewardship of our world.
The design team created a kid-centric, place-based, wayfinding narrative that went beyond navigation to support a larger vision of spatial interaction. The wayfinding helps carefully shape different grade-level environments that reflect each grade's expanding curriculum and identity. As students progress through the school, their world expands—with the first floor themed around earth eco-systems and the second floor themed around the sky and solar system. Students start out as Backyard Adventurers in Kindergarten and finish Fifth Grade as Galaxy Voyagers. This storyline is graphically communicated along an entry wall highlighting each Explorer grade level, where students on their first day of school are able to "make their mark" in their expanding world by signing their name on the wall.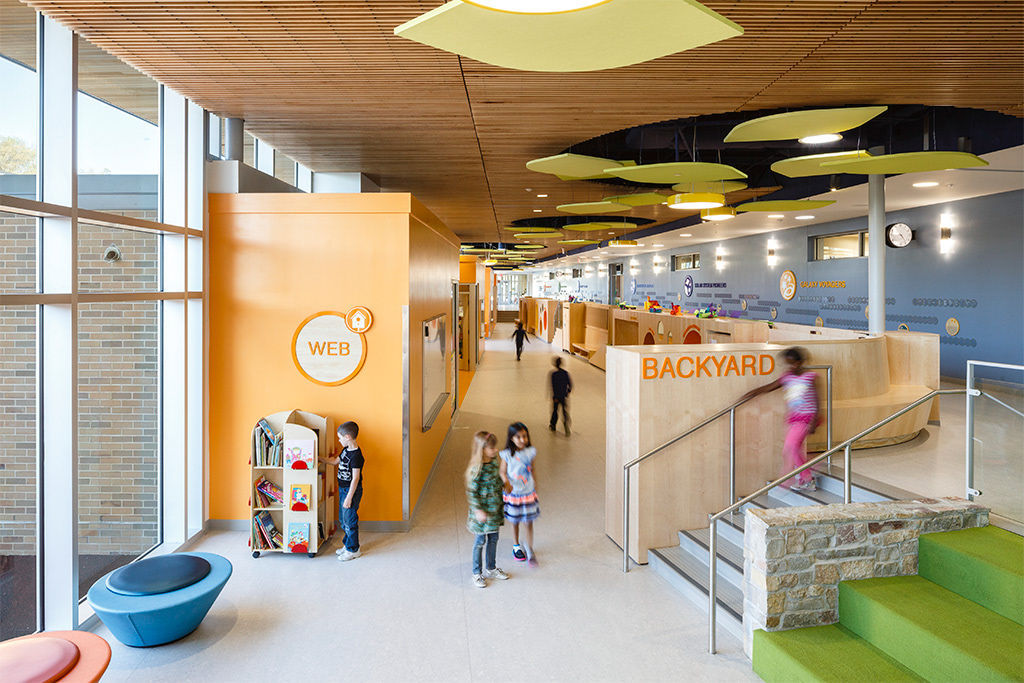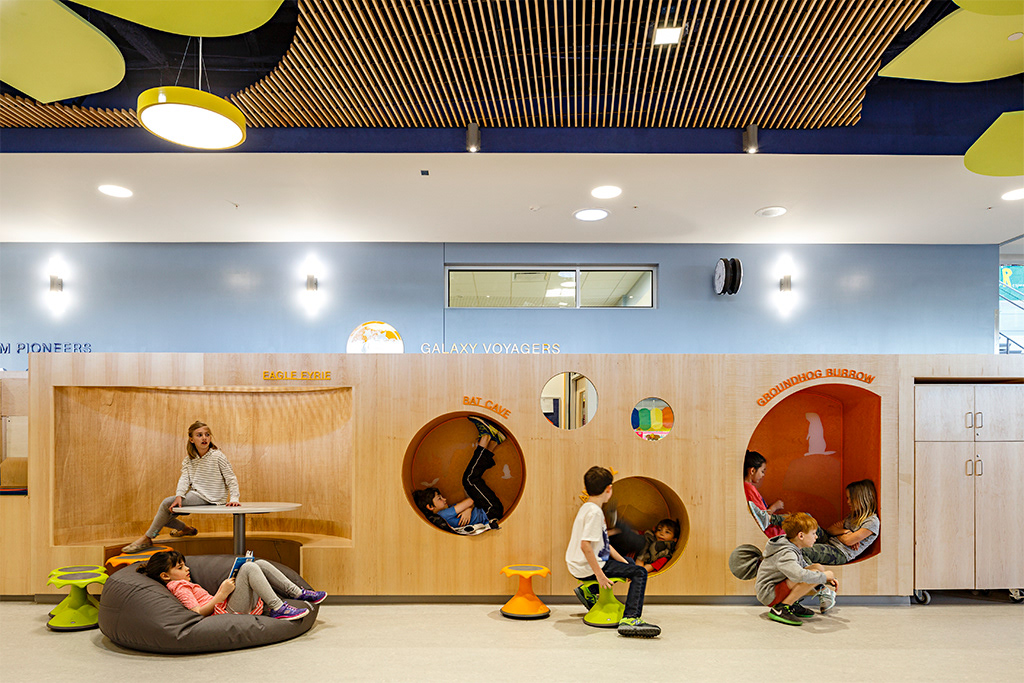 When students advance grade-wise, so does the scope of their expanding world, both in graphics and in pedagogy. Integrated in the wayfinding are colors, icons, and educational signage featuring real-world facts related to grade-level theming – which collectively transform wayfinding features into creative educational opportunities relating students and their actions to environmental stewardship.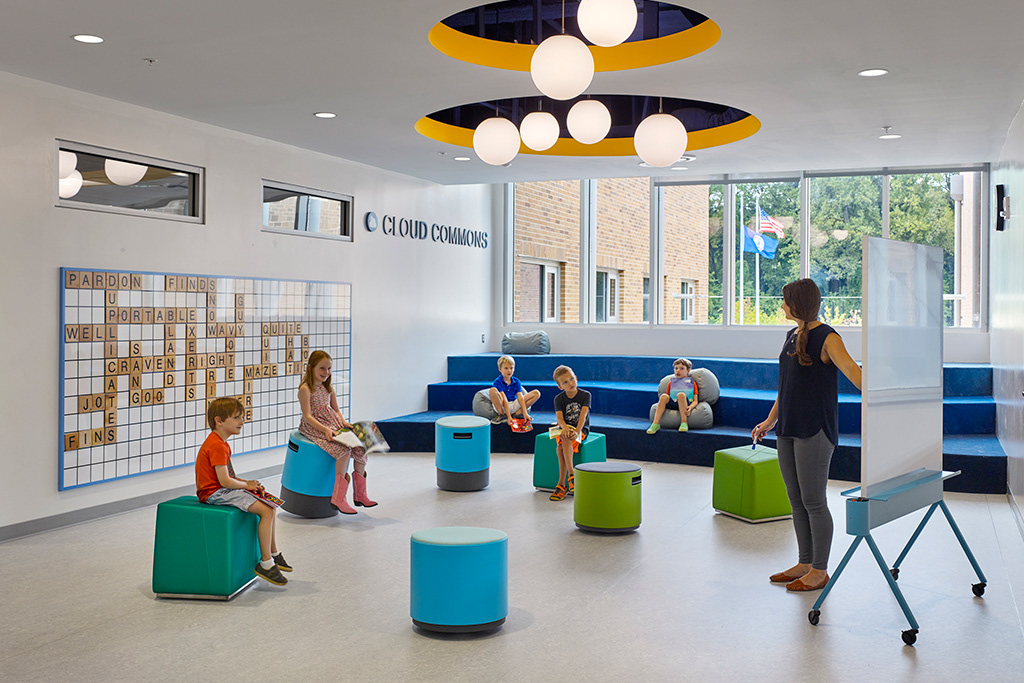 While the campus implicitly houses sustainable prompts in its design details, the educational signage renders these learning opportunities explicit and exciting through a variety of multi-scalar, kid-centric graphics. Learning takes place at all scales of the building from large scale graphics down to wayfinding themed educational ADA room signage. These Illustrated, inquiry-based lessons about sustainability and environmental systems are strategically scattered throughout the campus – prompting students to question, reflect, and become active participants in their school as a teaching tool. A strategic variation of iconography, colors, words, and illustrations were incorporated, on a variety of cost effective and durable signage media, at every location to engage students, parents, teachers, and visitors of all ages and learning abilities.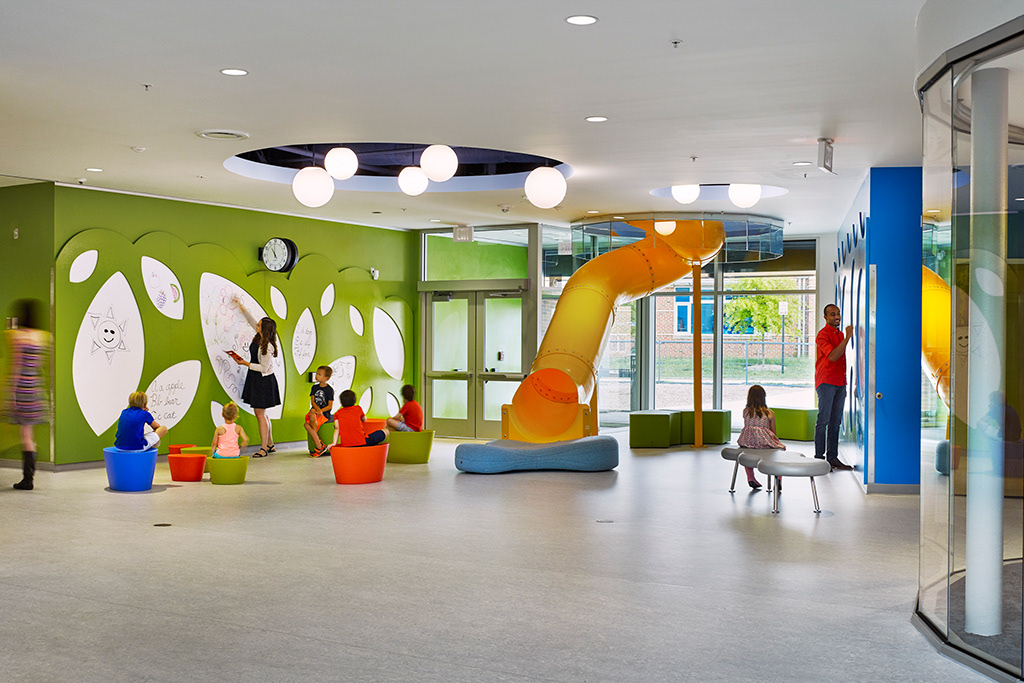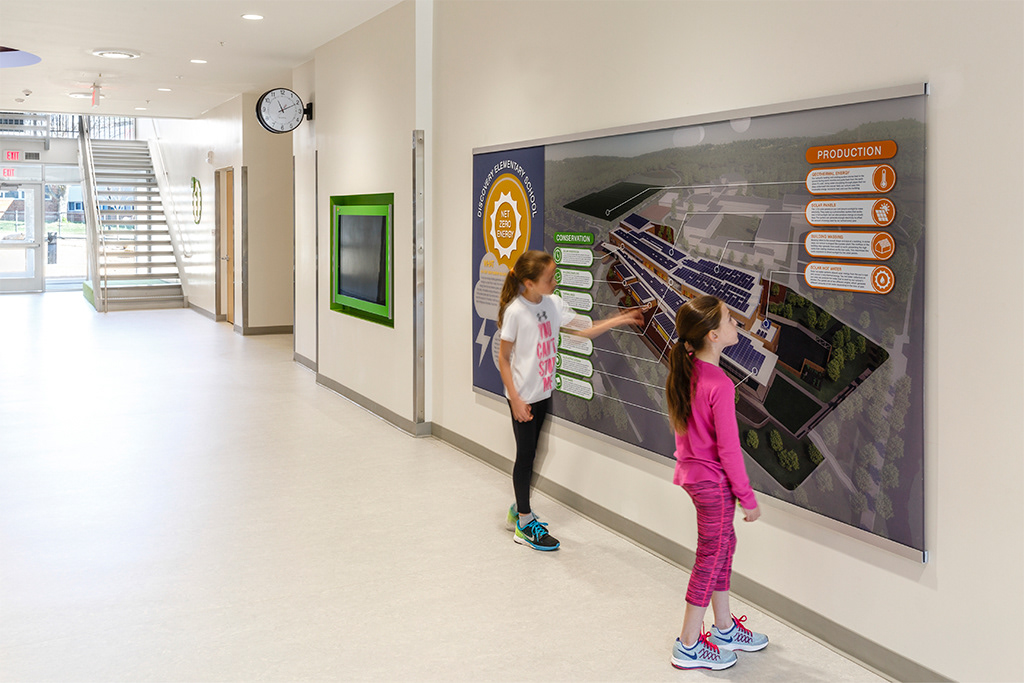 Client: Arlington Public Schools
Architect: VMDO Architects