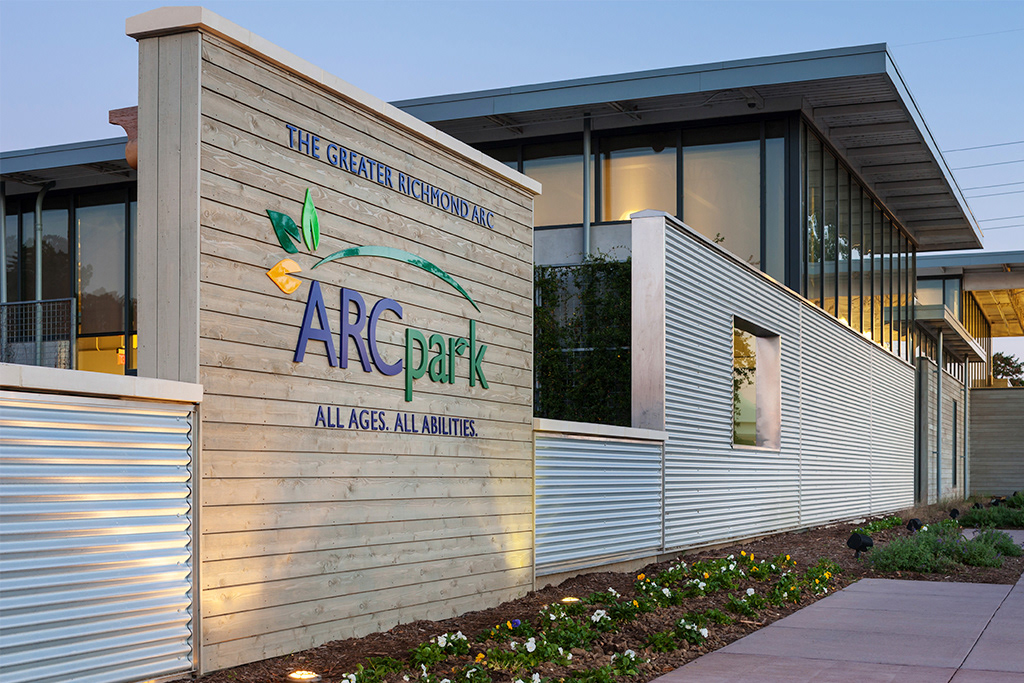 The ARCpark of the Greater Richmond ARC is a 2.4 acre community park located in Richmond, Virginia. The park is designed for "All Ages. All Abilities." – as a place that provides equal opportunity for everyone, disabled or not, to play and exercise together. A culmination of more than six years of planning, fundraising, and construction, the ARCpark was made possible in large part due to community philanthropists who donated to the project.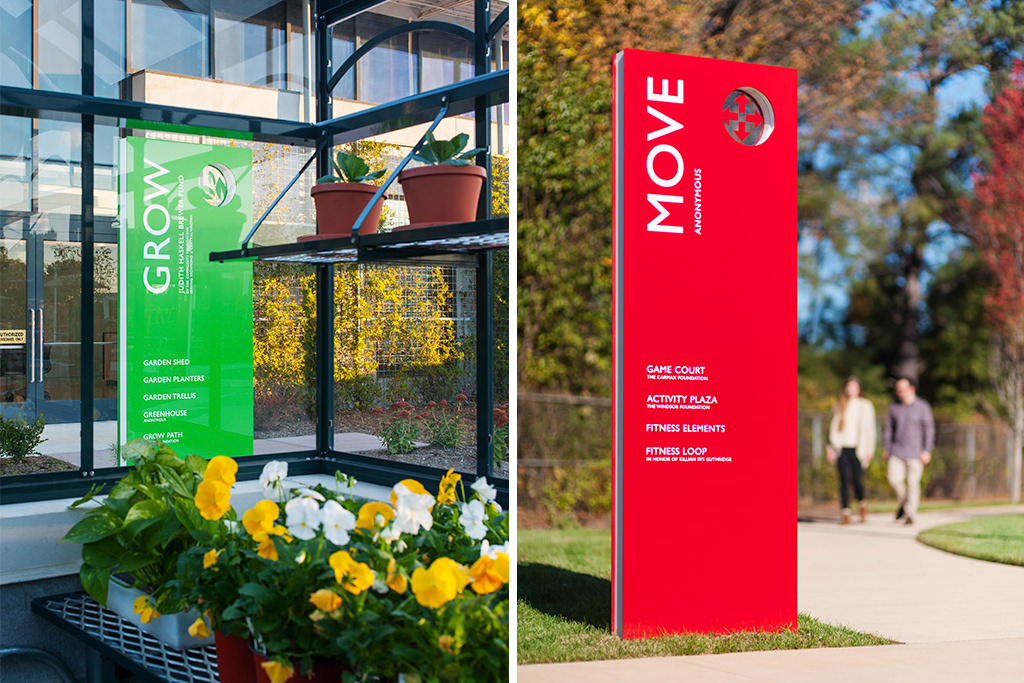 The design team worked with the Greater Richmond ARC to scope a signage package that not only recognized the donors that helped make the park happen but also created a wayfinding system for visitors. In an effort to minimize signs around the park and also maximize the budget, the design team combined the donor recognition into the wayfinding system.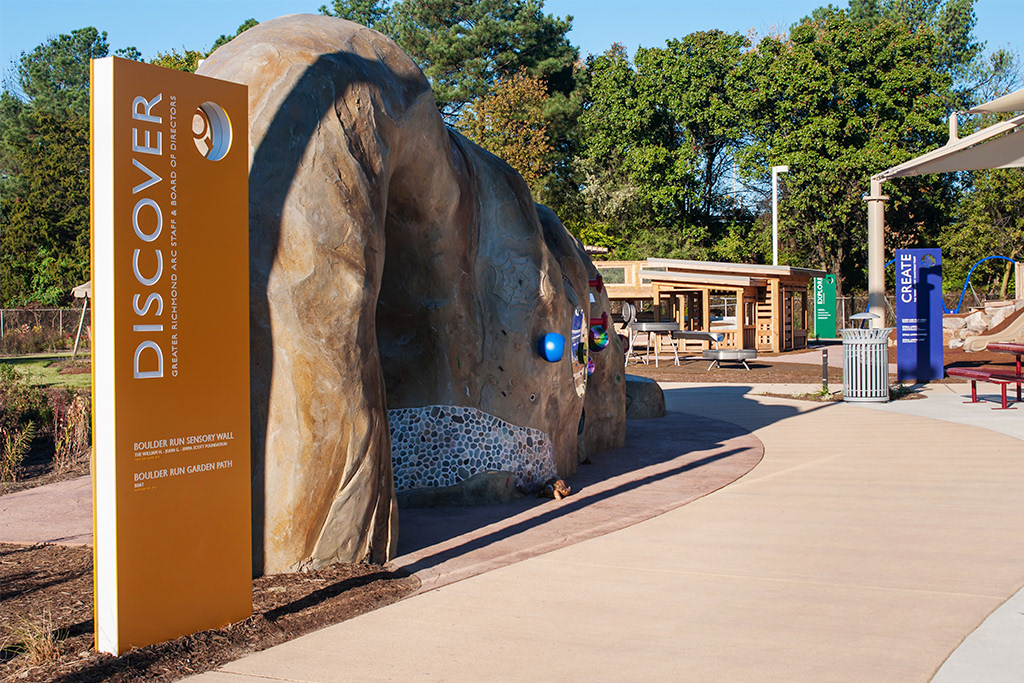 The design team collaborated with the Greater Richmond ARC to divide the ARCpark into eight different and distinct "Wellness Areas".  Each Wellness Area featured a wayfinding monument that explains the type of activities or equipment that can be found in a specific location along with the donors that gave to provide for that equipment through scale, color, text and icons for visitors to navigate the park based on their desired activity. These eight areas are themed around verbs that describe the types of activities visitors can do in each area: Gather, Move, Grow, Create, Explore, Discover, Play, and Refresh. The team collaborated with the Landscape Architect to strategically color code all equipment in the different areas and relate those colors back to the wayfinding system to foster navigation and support place-making for all ages and abilities.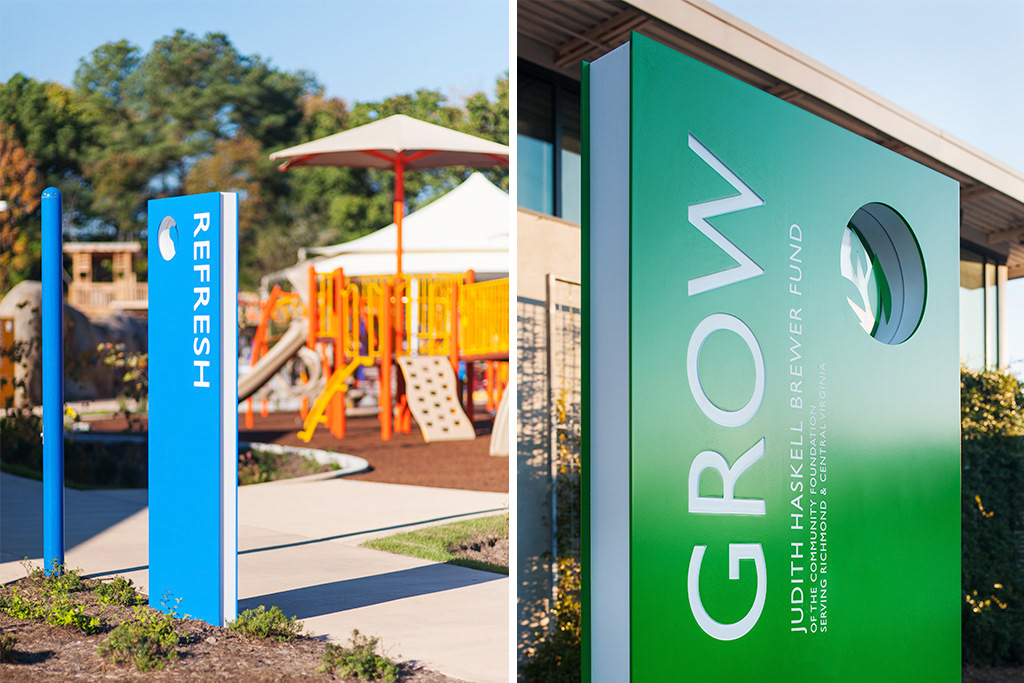 Special attention was used to the use of Braille beyond ADA code requirements to ensure the use of the signs by all abilities. Extensive collaboration with the selected fabricator was needed to trouble-shoot unconventional exterior fabrication methods to include these design details that were very important to the client and the community.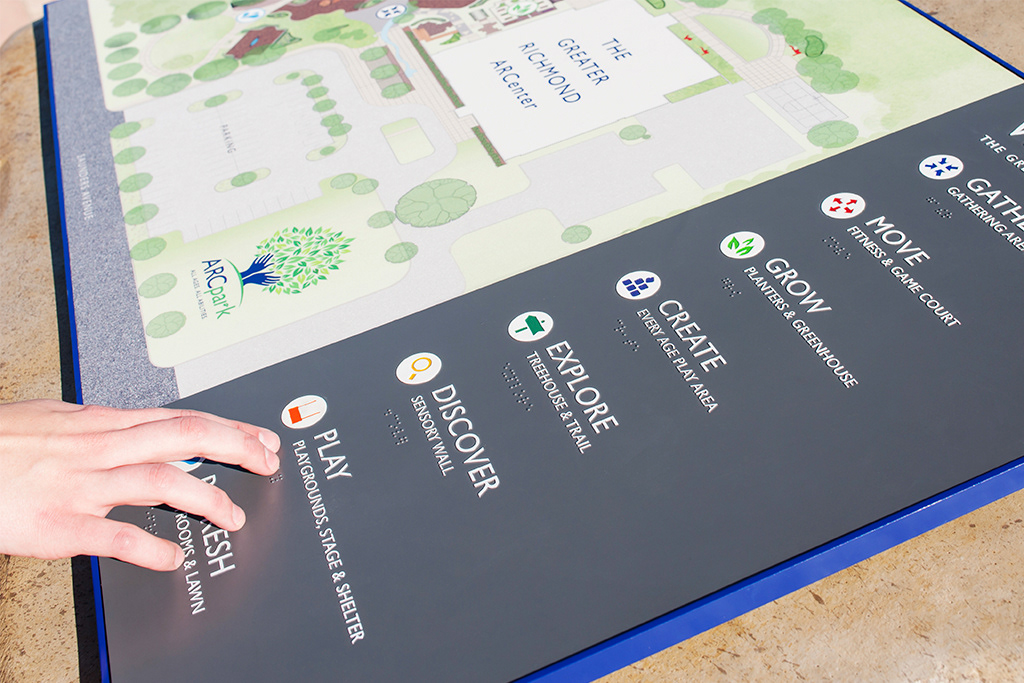 Client: The Greater Richmond ARC
Location: Richmond, VA
Scope: Entry Signage, Themed Wayfinding, Donor Signage, ADA/Code Signage
Completion: 2015
Landscape Architect: LPDA